Welcome to 15 new AIAS fellows
On Monday 2 October 2017, AIAS will give a warm welcome to 15 new fellows from around the world who will stay at AIAS to embark on their research projects from one up to three years.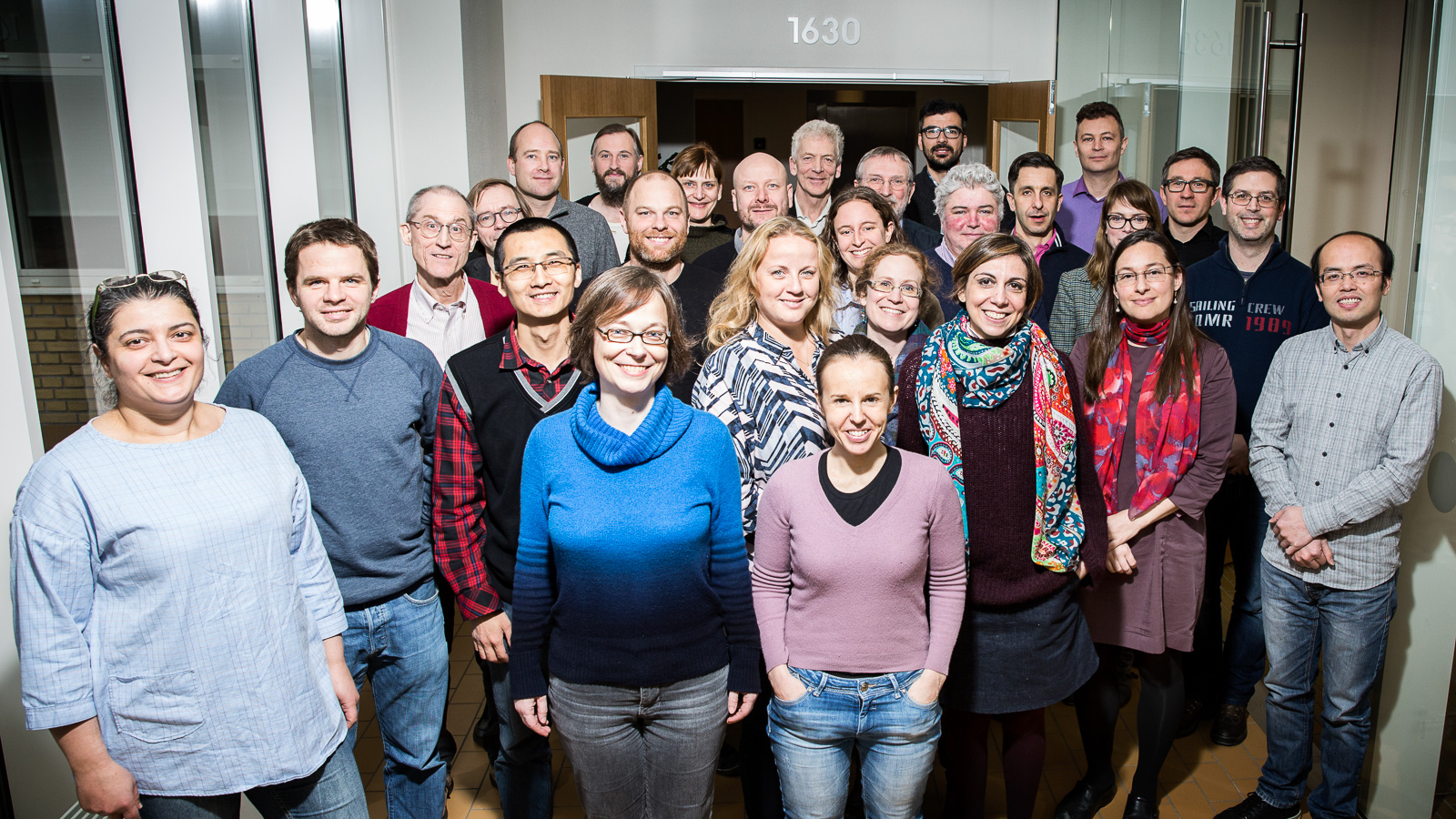 The group of 15 new AIAS Fellows are a composed of 10 international AIAS-COFUND Marie Curie Fellows, 2 international EURIAS Fellows and 3 'local' internal Jens Christian Skou Fellows (AU researchers). They arrive from 13 different research institutions and bring 9 nationalities to AIAS that will host a total number of 34 fellows from around the globe from all academic research areas.
The new fellows' projects at AIAS span from research into Parkinson's disease; over the writing of a conceptual history of everyday talk; to looking at nutrients recovery and bioremediation of polluted waters in treatment wetlands, and many, many more. By joining the Fellows' Seminars at AIAS you can hear about their research projects and get in dialogue with the fellows.
The 15 new AIAS fellows starting 2 October 2017
AIAS-COFUND Fellows
EURIAS Fellows
Associate Professor, Samuel McCormick, Department of Communication Studies, San Francisco State University, USA
Associate Professor, Katie Barclay, Department of History, University of Technology, USA
Jens Christian Skou Fellows
Associate Professor, Anja Bechmann, Department of Aesthetics and Communication, Aarhus University, Denmark
Associate Professor, Søren Dinesen Østergaard, Department of Clinical Medicine, Aarhus University, Denmark
Associate Professor, Nikolaj Zinner, Department of Physics and Astronomy, Aarhus University, Denmark
Novel projects, AIAS diversity and Aarhus University collaboration
While at AIAS, the new AIAS fellows will have the time to concentrate on and develop their individual research projects, but the infrastructure of AIAS also strongly supports collaboration and networking with Aarhus University faculty members and the research environments at AU and between the new, 'old' and 'former' AIAS fellows.
Contact
Morten Kyndrup, AIAS Executive director and Professor, kyndrup@aias.au.dk
Lena Bering, Communications Officer, lber@aias.au.dk
Aarhus Institute of Advanced Studies, AIAS
Høegh-Guldbergs Gade 6B
DK-8000 Aarhus C
Denmark