Researchers will 'educate' patients' own immune system to track and kill cancer cells
AIAS Fellow Rasmus O. Bak is part of new national collaboration together with colleagues from Aarhus University Hospital. The project is funded by the Danish Ministry of Health and is a nation-wide effort to develop future cancer treatment.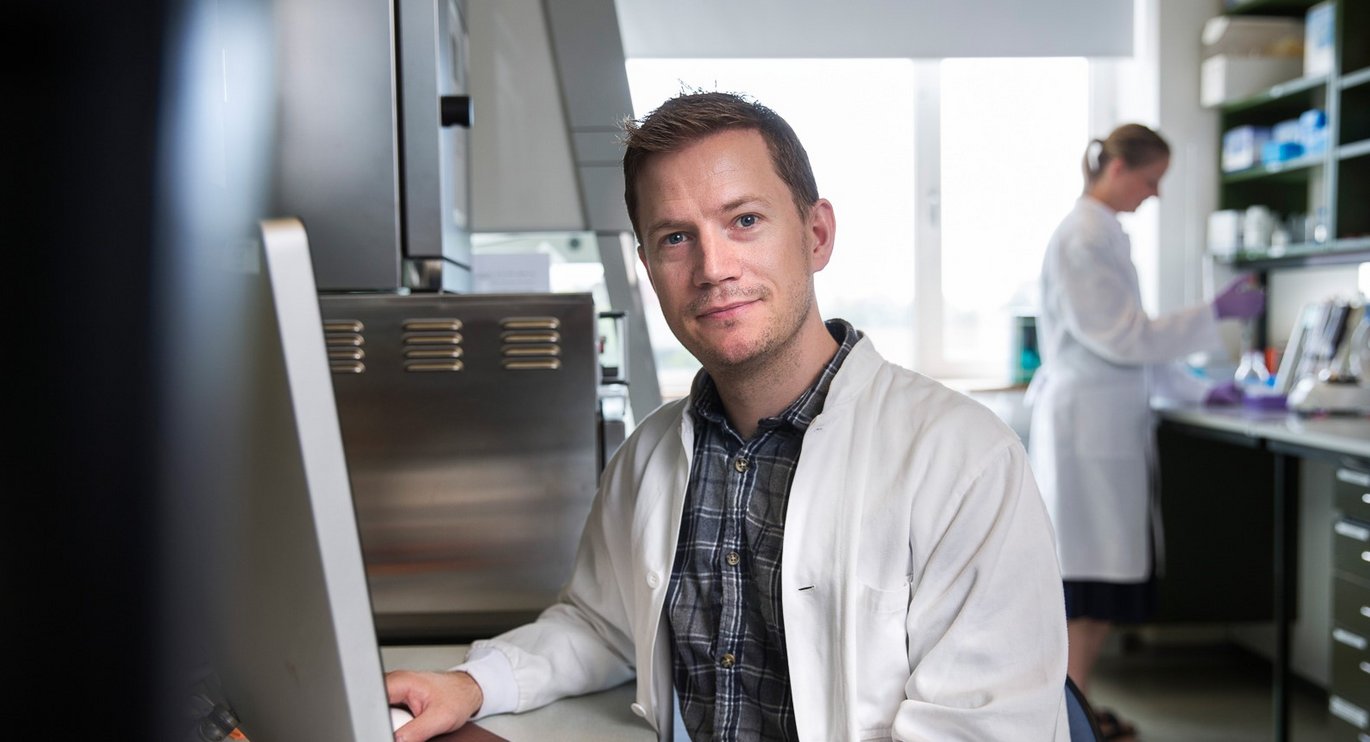 As one of eight national projects, researchers from Aarhus University and Aarhus University Hospital in collaboration with Odense University Hospital and Herlev University Hospital have received funding from The Danish Ministry of Health in a new strategy to strengthen research in cancer immunotherapy. The funding will be used to develop new forms of treatments for blood cancer.
The patient's own cells will kill the cancer
The project aims at investigating chimeric antigen receptor (CAR) immunotherapy – a method that is based on extracting cells from the patient's own immune system. By applying modern gene editing technology to the cells in a laboratory, the cells are provided with the ability to bind to cancer cells and kill them. The modified CAR cells are then injected back into the patient through a blood vessel.
"It is a relatively new method to treat patients with 'cellular medicine', and internationally we have seen its ability to cure cancer in some patients. Nevertheless, the treatment has also displayed great side effects, and in our project we will work on controlling the aggressiveness of the cells and reducing the side effects. We will apply very precise methods to modify the cells genetically", said Rasmus O. Bak, AIAS Fellow and Associate Professor at the Department of Biomedicine at Aarhus University, who performs research in the clinical application of gene therapy.
The NEW ERA research project
The research project that Rasmus O. Bak is a part of is entitled 'NEW ERA' and is a research collaboration at Aarhus University and Aarhus University Hospital in further collaboration with researchers from Odense University Hospital (Professor Torben Barington and MD Mike Barnkob) and Herlev University Hospital (Professor Inge Marie Svane and Associate Professor Özcan Met). The national collaboration ensures the highest scientific level and that the results will benefit patients from all parts of Denmark.
Contact
Associate Professor and PhD Rasmus O. Bak, AIAS Fellow
Aarhus University, Department of Biomedicine and
Aarhus Institute of Advanced Studies
Phone: +45 93 92 91 00
E-mail: bak@aias.au.dk
Article on chimeric antigen receptor (CAR) T-cell immunotherapy
'Setting the Body's 'Serial Killers' Loose on Cancer' in: New York Times: https://www.nytimes.com/2016/08/02/health/cancer-cell-therapy-immune-system.html