New strategies to improve immunotherapy for cancer patients
AIAS Fellow Joanna Kalucka has received funding from The Danish Cancer Society (Kræftens Bekæmpelse) to develop a new strategy to target the metabolism of blood vessels to improve anti-tumor immune responses to enhance current treatments for cancer patients.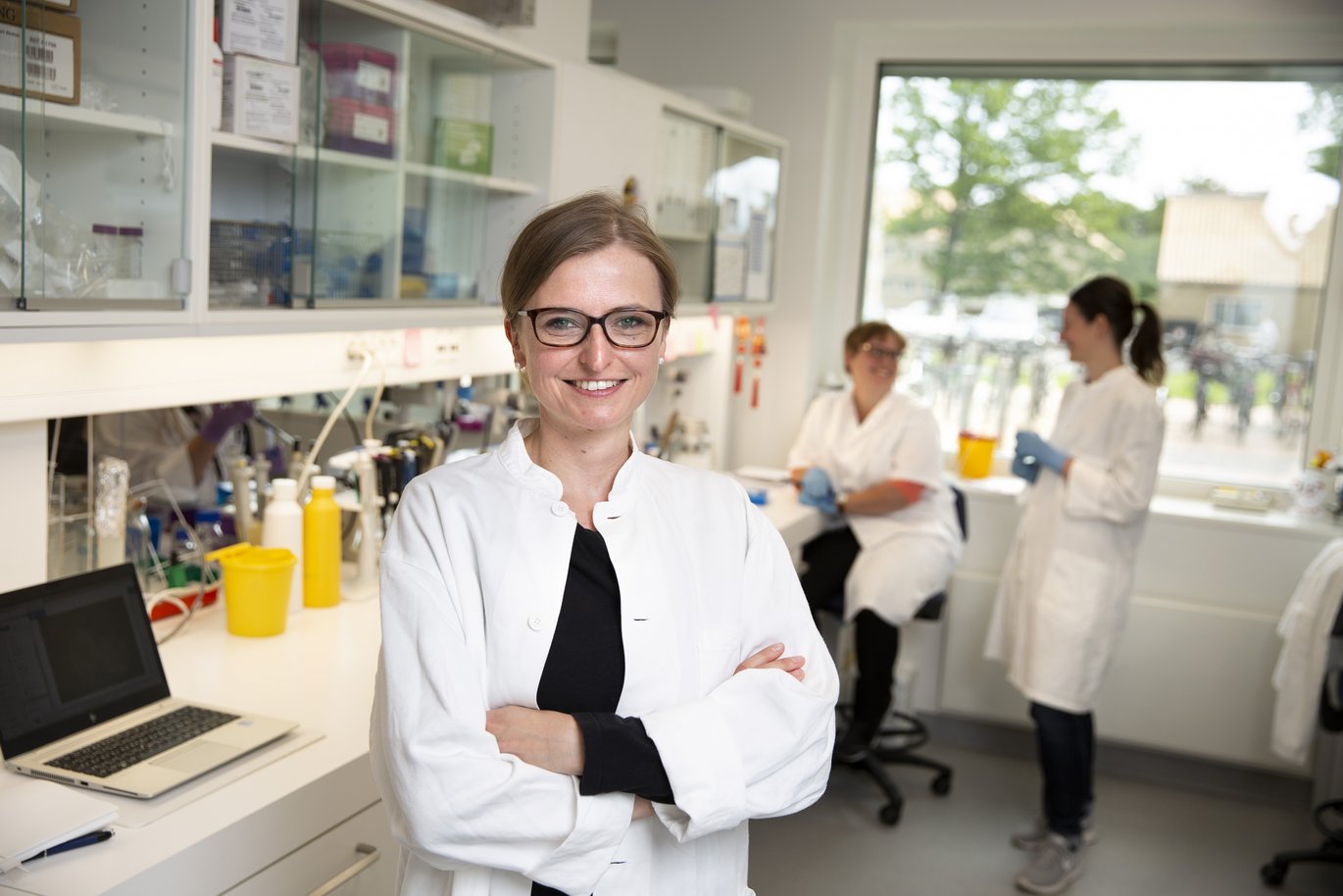 One of the hallmarks of cancer is an ineffective anti-tumor immune response. Cancer cells have the capacity to stimulate new blood vessel formation, known as "angiogenesis", to supply the tumor with nutrients and oxygen supporting tumor growth. Therefore, current anti-angiogenic therapies aim to disrupt the vascular supply to starve tumors. However, these anti-angiogenesis treatments are limited by insufficient efficacy, refractoriness and resistance, which is necessitating the search for novel anti-tumor strategies. Furthermore, tumor blood vessels also affect tumor progression by carrying immune cells to and from the tumor, but, so far, this function has been largely overlooked.
STING: Activation of anti-tumor immunity
Immunotherapy is a promising approach aimed at activating anti-tumor immunity, as a novel medicine against cancer. Unfortunately, a large number of cancer patients, including lung, gastrointestinal or melanoma cancer patients, still suffer from resistance, as for example when there is insufficient recruitment of immune cells to the tumor tissue due to dysfunctional blood vessels. Recently, preclinical studies focusing on the immune system have demonstrated that activation of the "stimulator of interferon genes" (STING) pathway is crucial for an efficient recruitment of immune cell and anti-tumor response, though these mechanisms have not yet been clearly defined.
This lack of effective treatment for cancer patients is addressed in a new research project entitled "Targeting tumor endothelial cell metabolism to enhance STING pathway for anti-tumor immunity" that AIAS Fellow and Assistant Professor Joanna Kalucka has proposed. The project has been awarded with three years' of funding from the Danish Cancer Society (Kræftens Bekæmpelse).
In her research project, Joanna Kalucka together with her colleagues from Aarhus University Hospital and Aarhus University aim at developing a novel dual approach to target the metabolism of blood vessels to make blood vessels more "normalized". This approach will enable Joanna and her collaborators to induce STING signaling to recruit the immune cells to the tumor.
"It has always been our priority to perform translational work that could directly have an impact on patients. Therefore, the fundamental part of the research project lies in its close collaboration with both researchers and clinicians from several Departments of Aarhus University and Aarhus University Hospital. We decided to focus on lung, colorectal liver metastases, and melanoma cancer types, since the majority of these cancer patients who undergo immunotherapy are not responding to the therapy.
With the current project and the inclusion of patient material, we are bridging a gap in existing knowledge and our findings can directly improve current strategies to treat cancer patients," said Joanna Kalucka.
Contact
Joanna Kalucka, Assistant Professor, AIAS-COFUND Fellow and Lundbeck Foundation Fellow
Email: joanna.kalucka@aias.au.dk
Mobile: +45 52 16 98 17
Website: https://biomed.au.dk/kalucka-lab/

Department of Biomedicine and
Aarhus Institute of Advanced Studies (AIAS)
Aarhus University
Denmark