ERC Starting Grant to geneticist Rasmus O. Bak
AIAS Former Fellow Rasmus O. Bak is awarded an ERC Starting Grant to study stem cells and gene therapy to improve treatment of diseases like blood cancer and genetic disorders by applying a new state-of-the-art method for precisely controlling gene expression.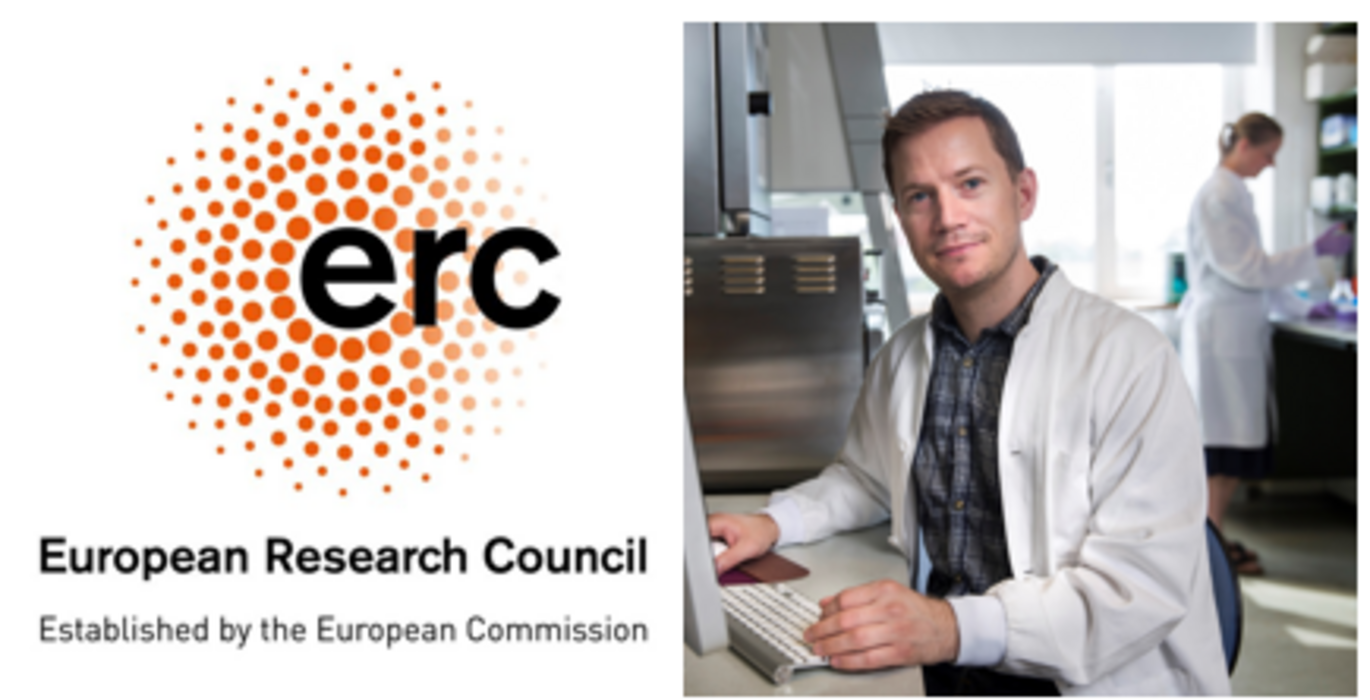 Associate Professor Rasmus O. Bak from the Department of Biomedicine at Aarhus University and AIAS Fellow from 2017-2020 has been awarded an ERC Starting Grant of DKK 11 million (€1.5M) by the European Research Council (ERC) for his project entitled 'Transcriptional Engineering of Hematopoietic Stem Cells using CRISPR.'
Currently, there are major challenges in applying stem cell therapies to combat several blood diseases. In his ERC-funded project, Rasmus O. Bak will address these challenges by applying advanced gene editing technologies to target and engineer blood stem cells to make them more effective in the treatment of inherited blood diseases and diseases such as blood cancer.
The novel project will strengthen our knowledge of basic molecular mechanisms that are vital for the effectiveness of blood stem cells as a therapeutic treatment. More broadly, the project will also contribute to extend the use of stem cell transplantation as a treatment modality.
More about the ERC-funded project 'Transcriptional Engineering of Hematopoietic Stem Cells using CRISPR'
Hematopoietic stem cells (HSCs) reside in the bone marrow where they throughout life sustain continuous blood production through a controlled balance of differentiation and self-renewal. Transplantation of HSCs from a healthy person can replace a defective hematopoietic system of a patient thereby curing the patient for life. HSCs have found increasing therapeutic application, e.g. in hematologic malignancies and hematopoietic genetic disorders. This applies not only to the allogeneic transplantation setting, but also to the autologous setting where advances in genetic engineering technologies have enabled autologous gene therapies. However, major challenges remain in both settings. In this project, Rasmus O. Bak will apply state-of-the-art CRISPR/Cas technologies to study and manipulate genetic pathways to overcome long-standing challenges in HSC therapies.
Contact
Rasmus O. Bak, Associate Professor, PhD, AIAS Former fellow
Department of Biomedicine
Aarhus University
Phone: +45 93 92 91 00
E-mail: bak@aias.au.dk