ERC Starting Grant on The Model City to AIAS Fellow Iza Romanowska
With an ERC grant Iza Romanowska will investigate long-term urban evolution and the resilience of cities by combining cutting-edge computer technologies with large archaeological datasets for the improvement of future urban development.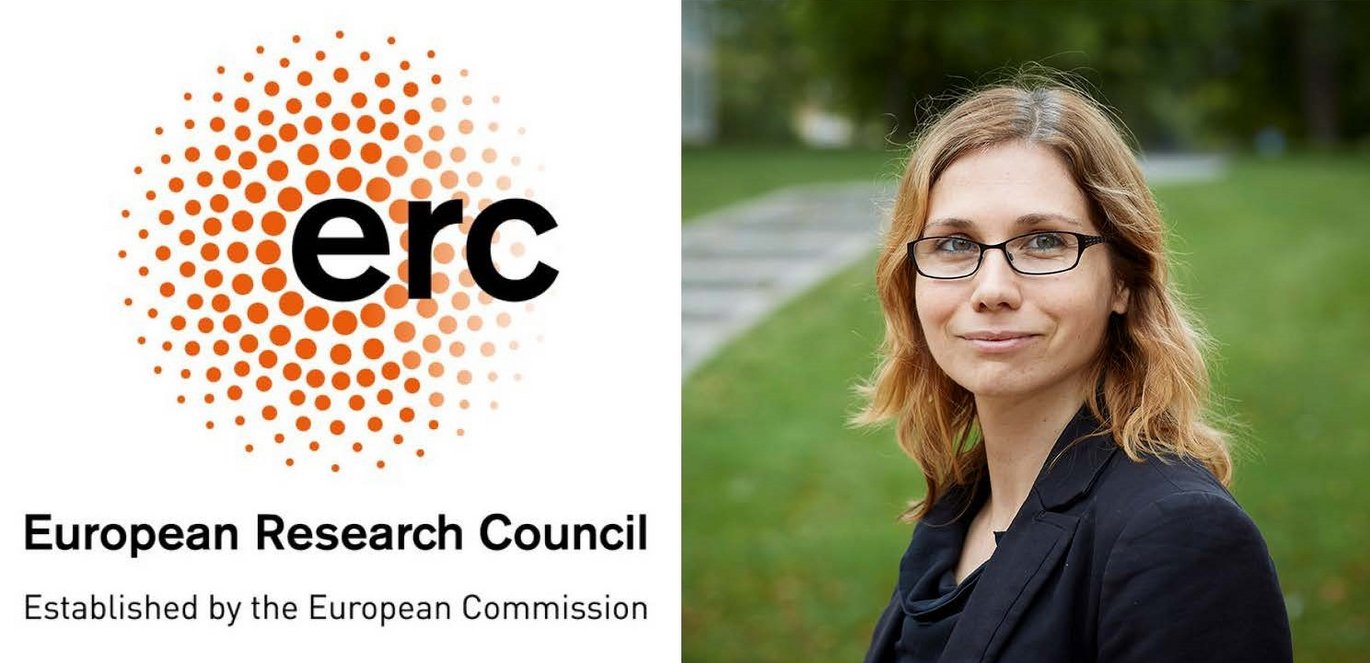 Iza Romanowska has won an ERC Starting grant from the European Research Council (ERC), which, through competitive funding, supports researchers with an excellent research proposal and a scientific track record showing great promise.
Over ten thousand years ago people started settling close together creating the first cities. Since then, urban centres sprang across all continents and time periods. Yet very little is known about how cities rise and fall, or why some thrive when other cities struggle. In her ERC project entitled 'Drivers and Mechanisms of Long-term Urban Evolution and Resilience (THE MODEL CITY),' Iza Romanowska will identify factors that predict city persistence over decades and centuries and evaluate social, environmental and economic mechanisms that increase or erode urban resilience.
"Half of all people in the world currently live in a city, a proportion forecasted to rise to 70% by 2050. This makes cities the most critical environment supporting the lives of billions of people. Ensuring that these environments are resilient, that is, robust to shocks and downturns is of critical importance in times, such as ours, marked by volatility and increasingly frequent natural and socio-political disasters. I believe learning from the histories of past cities can help us in this task," explains ERC recipient Iza Romanowska, AIAS-COFUND MSCA Fellow from 2020-2023 at the Aarhus Institute of Advanced Studies, Aarhus University.
The past provides the most extensive and comprehensive record of the spectrum of human behaviours, adaptations and responses to change available to us. Its potential as an enormous body of comparative material, however, has yet to be fully realised. This potential is what 'The Model City' ERC project aims at realising.
Complex urban dynamics, cutting-edge computer technologies
In the ERC project 'The Model City', Iza Romanowska and her team will use cutting-edge computer technologies to model the complex dynamics between city inhabitants, the built environment and economic and social flows and interactions. To do so, they will use time-series analysis, ecological measures of resilience, network science and agent-based modelling on a large and diverse sample of past cities. To look at the common causes of urban resilience, the team will deploy data meticulously collected by generations of archaeologists who have studied some of the most important ancient cities across the Roman Empire, Classic Mesoamerica and Medieval Northern Europe.
By looking into the past, Iza Romanowska and 'The Model City' project can learn from the paths that cities have taken in the face of adversities, such as pandemics, climate crises or conflicts and apply these lessons to our modern context.
Complex problems require an interdisciplinary approach
The idea for the ERC project 'The Model City' was conceived by Iza Romanowska during her fellowship at AIAS, as acknowledged in her appreciation of the interdisciplinary environment at AIAS:
"AIAS has been my home for the past three years, and it provided the two qualities that all academics value the most: freedom to pursue new and speculative research lines and a thriving interdisciplinary environment with a capital "I" where researchers from across the scientific spectrum can interact and learn from each other. There is no doubt that this was the foundation of the idea and the fuel that enabled me to pursue it."
Like the interdisciplinary environment at AIAS, the five-year ERC project 'The Model City' will also be interdisciplinary in scope as it enables Iza Romanowska to put together an interdisciplinary team of scholars to realise the complex comparative study and to start a new interdisciplinary research line within Urban Studies.
Iza Romanowska and her new ERC project 'The Model City' will be based at the Center for Humanities Computing (https://chc.au.dk/) at the Faculty of Arts at Aarhus University.
---
Facts about the ERC StG project 'The Model City'
Title: 'Drivers and Mechanisms of Long-term Urban Evolution and Resilience (THE MODEL CITY)'
Amount awarded: 1,498,511 Euro
Project period: 1 September 2024 - 31 August 2029
---
About the ERC Starting Grant
An ERC Starting Grant from the European Research Council (ERC) is awarded for an excellent research proposal to talented early-career scientists who have already produced excellent supervised work, who are ready to work independently and show potential to be a research leader.
More via: https://erc.europa.eu/apply-grant/starting-grant
See this years grantees: https://erc.europa.eu/news-events/news/erc-2023-starting-grants-results
---
Contact
Iza Romanowska, Senior Researcher, AIAS-COFUND MSCA Fellow
Email: iromanowska@aias.au.dk

Aarhus Institute of Advanced Studies, AIAS
Høegh-Guldbergs Gade 6B
DK-8000 Aarhus C
Denmark