ERC Starting Grant on GulfFeminisms awarded to AIAS Fellow Jihan Zakarriya
With an ERC Starting grant, Jihan Zakarriya seeks to broaden our perspective on feminisms in the Gulf. Taking a multidisciplinary comparative approach, her team will study how the mobilization of laws are operationalising women's agencies and practices and generate political change.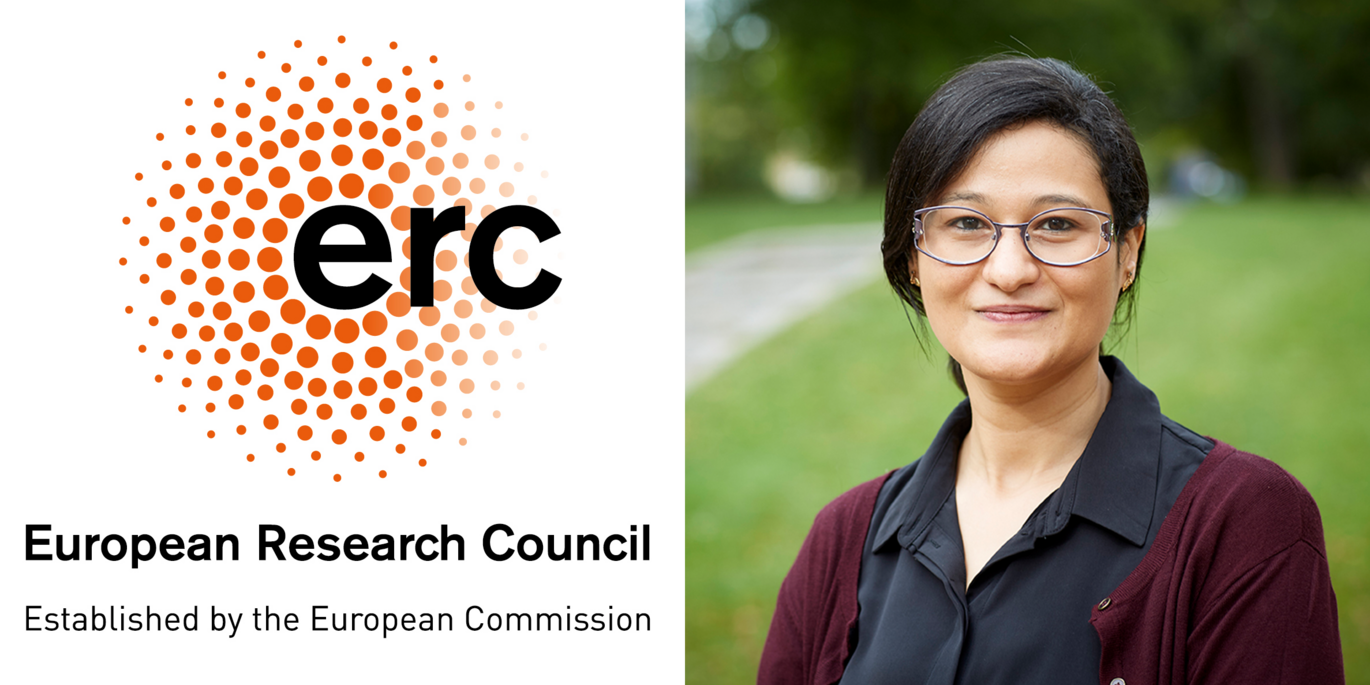 Jihan Zakarriya has won an ERC Starting grant from the European Research Council (ERC), which, through competitive funding, supports researchers with an excellent research proposal and a scientific track record showing great promise.
A growing number of academic and feminist scholarships attend to the social, economic and legal needs and inequalities of women in MENA, the Middle East and North African countries, particularly in the post-Arab spring eras. However, until now no major research projects have examined Arab feminists as mobilising women's laws and legal rights.
With her ERC project entitled 'GulfFeminisms: Feminisms and Mobilisation of Law in Gulf Countries,' Jihan Zakarriya will examine how feminisms in the Gulf are self-motivated political movements that mobilise laws, including Sharia, to operationalise women's agencies and practices within private and public spheres and to generate political change.
A novel multidisciplinary comparative approach
The project is unique in its multidisciplinary comparative approach to study how feminisms in Saudi Arabia, Oman and United Arab Emirates strategically mobilise women's legal rights to transform women's practices and agencies and to negotiate women's legal rights within their conservative patriarchies.
The ERC project 'GulfFeminisms' will include a team of three scholars in the fields of feminism, sociology and legal studies. The team will collaborate to combine qualitative and quantitative data to explore the developments of feminisms in Saudi Arabia, Oman and United Arab Emirates, and their mobilisations of the law.
"The grant provides the 'GulfFeminisms' team with an exceptional opportunity to execute their innovative objectives and to conduct original fieldwork, producing excellent and novel research results. The grant also develops the PI's leadership and the team's research skills and academic careers. It integrates early-career and world-leading researchers through advising and collaborations," said ERC recipient and project PI Jihan Zakarriya, who is currently an AIAS fellow at the Aarhus Institute of Advanced Studies (AIAS) and at the Department of the Study of Religion (Arabic and Islamic Studies)at Aarhus University, Denmark.
After ending her AIAS fellowship, Jihan Zakarriya will continue her research at Aarhus University as her five-year ERC project on 'GulfFeminisms' will be hosted at the Department of the Study of Religion (Arabic and Islamic Studies) at the School of Culture and Society at Aarhus University.
Facts about the ERC StG project: 'GulfFeminisms'
Amount awarded: €1,454,118.00 (close to DKK 11 million)
Project period: 2023-2028
Short bio of Jihan Zakarriya
Jihan Zakarriya is currently an AIAS-COFUND MCSA fellow at the Aarhus Institute of Advanced Studies, Aarhus University. As an assistant professor, she teaches and works on English and Arabic literature and culture. She completed a PhD in English literature at Cardiff University where she compares South African and Palestinian resistance literature from a postcolonial, contrapuntal perspective. In her postdoctoral research, Jihan explores ecocritical theory and literature, with a specific focus on the interconnections between environmental, political and gender violence in Arabic literature and culture.
About the ERC Starting Grant
An ERC Starting Grant from the European Research Council (ERC) is awarded for an excellent research proposal to talented early-career scientist who has already produced excellent supervised work, who are ready to work independently and show potential to be a research leader.
More via: https://erc.europa.eu/apply-grant/starting-grant
Contact
Jihan Zakarriya, Assistant Professor, AIAS-COFUND MSCA Fellow
Email: jzm@aias.au.dk

Aarhus Institute of Advanced Studies, AIAS
Høegh-Guldbergs Gade 6B
DK-8000 Aarhus C
Denmark