AWE Visualize award to Jeff Kerby and the 'Qikiqtaruk: Arctic at Risk' team
At the Augmented World Expo (AWE) Jeff Kerby and his collaborative and diverse team 'Qikiqtaruk: Arctic at Risk' won a Best of Category: 'Visualize' for their visualization of climate change.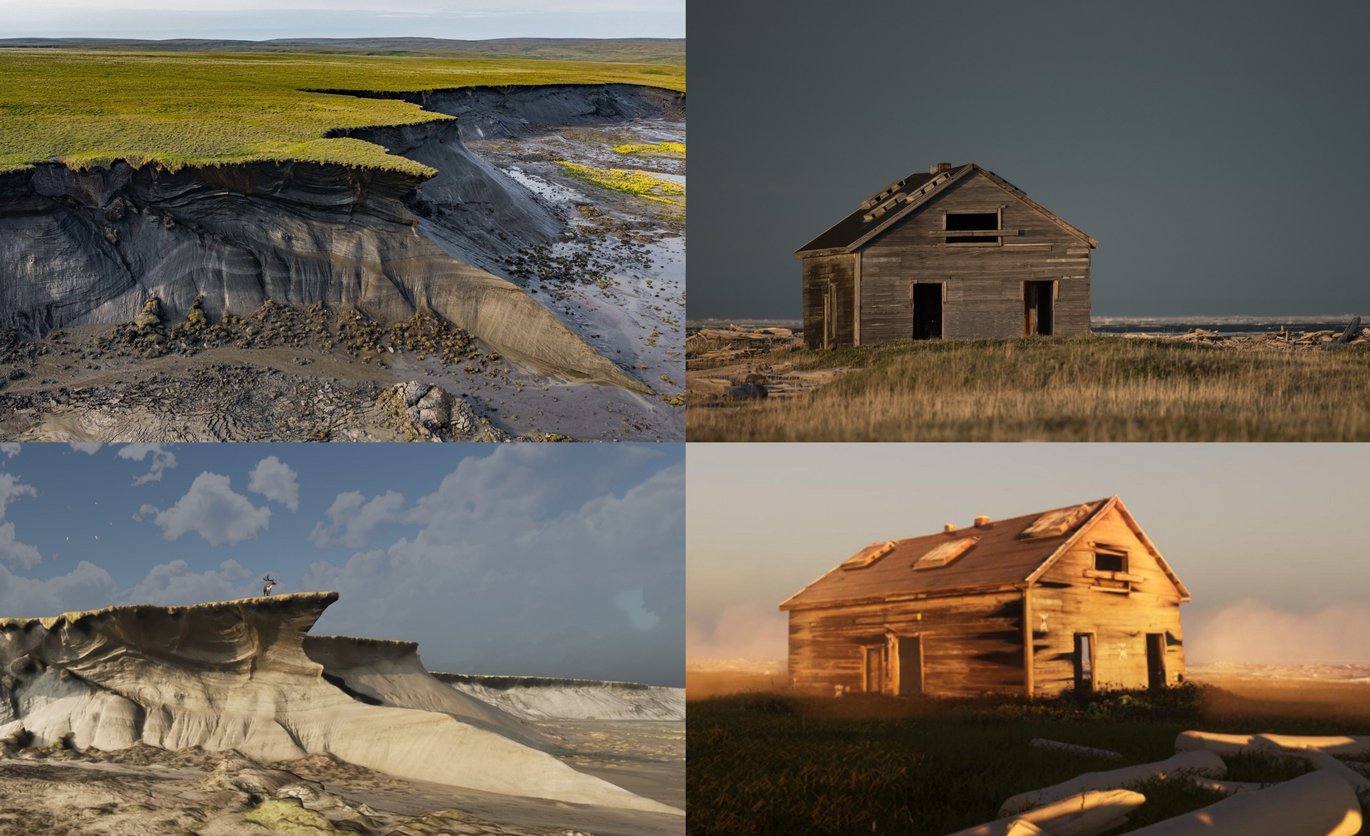 The "Qikiqtaruk: Arctic at Risk" is a collaborative project that has united educators, researchers, park rangers, northern community outreach officers and immersive content creators across the world to create a virtual journey to Qikiqtaruk, an island in the Canadian Arctic at the forefront of climate change.
AIAS Fellow, ecologist and photographer Jeff Kerby has been part of the "Qikiqtaruk: Arctic at Risk" project. On 1 June, Jeff Kerby and his team won 'Best in category: Visualize' for visualizing climate change at the Augmented World Expo (AWE) in Santa Clara, California, USA. This project was one of four category winners and a grant prize winner from 150 submissions, 90 projects that moved to the minimum viable product (MVP) stage and 11 finalists.
"Climate change threatens the way of life for Northern communities by impacting travel across sea ice, the stability of landscapes and the harvesting of wildlife. But for people unfamiliar with the Arctic, the nature of these impacts can be hard to grasp. That's where immersive technology can help," said Jeff Kerby, AIAS Fellow, and researcher at the Department of Biology at Aarhus University, Denmark. "People who see, hear and feel the impacts of climate change first-hand are more likely to act."
More about the Augmented World Expo (AWE)
The Augmented World Expo (AWE) is the leading series of worldwide events focused exclusively on the business of augmented reality (AR), virtual reality (VR) all known collectively as XR. A year ago, AWE announced a $100,000 XR Prize competition on the topic of 'Challenge: Fight Climate Change'. After nearly a year-long journey, hundreds of projects from all over the world were submitted.
Eureka Alert Press Release:
https://www.eurekalert.org/news-releases/993147
AWE Press Release about the XR prize results:
https://www.prnewswire.com/news-releases/awe-announces-winners-of-the-100-000-xr-prize-challenge-fight-climate-change-301841535.html
Additional media available upon request
Funding
The "Qikiqtaruk: Arctic at Risk" project has received funding through an NGS Meridian Collaboration Grant (NGS-82542T-20). Jeff Kerby has received funding from the European Union's Horizon 2020 research and innovation programme under the Marie Skłodowska-Curie grant agreement No 754513 and The Aarhus University Research Foundation.
Contact
Jeffrey Kerby, AIAS Fellow, Postdoc
E-mail: jkerby@bio.au.dk
Department of Biology - Ecoinformatics and Biodiversity &
Aarhus Institute of Advanced Studies
Aarhus University
Høegh-Guldbergs Gade 6B
8000 Aarhus C
Denmark