AIAS Seminar: Dario Maestripieri, University of Chicago, USA
Literature's contribution to scientific knowledge: How some European novelists developed a new Darwinian view of human nature.
Info about event
Time
Monday 2 May 2022,
at 14:15 - 15:30
Location
The AIAS Auditorium and online via Zoom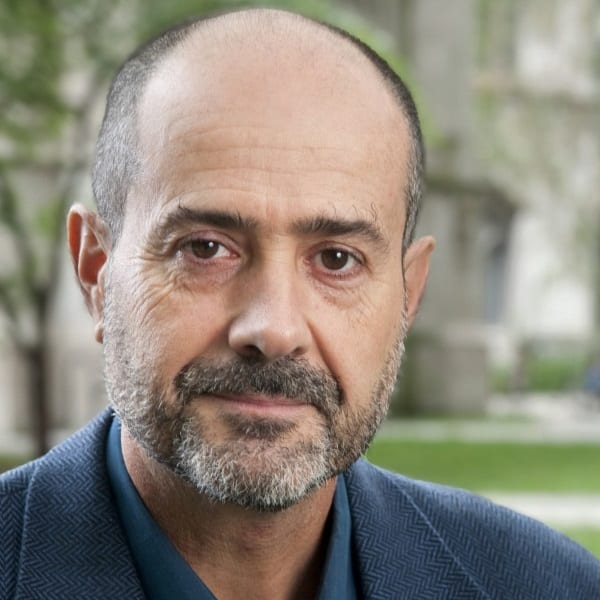 Speaker: Dario Maestripieri, Professor in Comparative Human Development, University of Chicago, USA
Participate online via Zoom: https://aarhusuniversity.zoom.us/j/67215252700
Abstract
The theoretical foundations for evolutionary studies of human behavior were provided by Charles Darwin in 1859. Yet, behavioral sciences became Darwinian only after 1965, when for the first time behavioral scientists began to study behavioral and psychological processes as evolutionary adaptations. One of the outcomes of this paradigm shift was the emergence of the concept of human nature. Darwinian views of human nature, however, had already been developed by some European novelists at the end of the 19th century and in the early 20th century. Leopold von Sacher-Masoch, Italo Svevo, and Elias Canetti used Darwinism as a conceptual framework for the literary exploration of the human mind and human behavior. Their novels contained observations, insights, and ideas about human nature that anticipated many scientific discoveries about the human mind and human behavior made at the end of the 20th century by cognitive, social, and evolutionary psychologists. The approach taken by these and other novelists provides important insights as to how future investigations of the human mind and human behavior could benefit from the integration of scientific and humanistic perspectives.
Short bio
Dario Maestripieri is a Professor of Comparative Human Development at the University of Chicago, where he has taught and conducted research since 1999. Dr. Maestripieri is a behavioral scientist interested in understanding human behavior and the human mind from a broad interdisciplinary perspective. Dr. Maestripieri is also interested in exploring and integrating the relative contributions of scientific and humanistic disciplines to the generation and transmission of new knowledge about human behavior and the human mind. Dr. Maestripieri was awarded the Distinguished Scientific Award for Early Career Contribution to Psychology from the American Psychological Association in 2000, and a Career Development Award from the National Institute of Mental Health in 2001. He has been elected Fellow of the American Association for the Advancement of Science, Fellow of the Association for Psychological Science, and Fellow of the Midwestern Psychological Association. Dr. Maestripieri has published 7 books and 250 articles and book chapters in the behavioral sciences.
What is an AIAS Seminar?
The AIAS Seminar is a session of seminars held by the AIAS fellow or by other speakers proposed by the fellows. In each seminar, one fellow will present and discuss his/her current research and research project, closing off with a question and discussion session.
All seminars are held in English.