AIAS Fellows' Seminar: Ted Kaizer, Dale T. Mortensen Senior Fellow
Title: Dura-Europos & Palmyra: Between Historiography and the Study of Religious Life
Info about event
Time
Monday 7 April 2014,
at 14:15 - 16:15
Location
The AIAS Auditorium, Building 1632, Høegh-Guldbergs Gade 6B, 8000 Aarhus C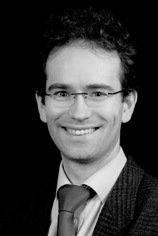 Abstract
The first half of this lecture is historiographical, focusing on the role played by the great Belgian scholar Franz Cumont (1868-1947) in the study of the religious life of Dura-Europos. The second half will deal with an associated project that Ted Kaizer is undertaking with Professor Rubina Raja, director of the 'Palmyra portrait project' of Aarhus University, on the Palmyrene tesserae in the Ny Carlsberg Glyptotek in Copenhagen.
Short CV
Ted Kaizer is a Dale T. Mortensen Senior Fellow at AIAS. He is also Senior Lecturer in Roman Culture and History at the Department of Classics & Ancient History of Durham University, UK. He was educated at Leiden (MA 1995) and Brasenose College, Oxford University (DPhil 2000), UK, and held a British Academy Postdoctoral Fellowship at Corpus Christi College, Oxford University (2002-2005) before moving on to Durham. His main research interest is the social and religious history of the Near East in the Late Hellenistic and Roman period. He is the author of The Religious Life of Palmyra (Stuttgart 2002) and has written many articles on various aspects of religion and history of the Classical Levant.

AIAS JCS Fellow Steen Hannestad will introduce Ted Kaizer's seminar.


---
What is a Fellows' Seminar?
The AIAS Fellows' Seminar is a session of seminars held by the AIAS fellows or by other speakers proposed by the fellows. In each seminar, one fellow will present and discuss his/her current research and research project, closing off with a question and discussion session.
All seminars are held in English and open to the public. Registration to the seminar is not necessary. Read more about the AIAS Fellows' Seminar here