AIAS Fellows' Seminar: Jennifer Galloway
Climate change during the dynamic cretaceous world: Impacts on the extinct polar biome
Info about event
Time
Monday 7 October 2019,
at 14:15 - 16:00
Location
The AIAS Auditorium, Building 1632, Room 201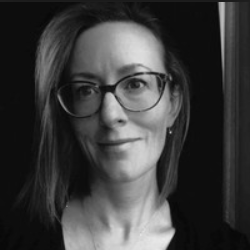 Abstract
Earth has been in a 'greenhouse' climate mode with high atmospheric carbon dioxide for most of the last 500 million years. During the Mesozoic and Paleogene the planet experienced extreme warmth. Lush forests covered polar regions and were important in the global climate system. Global-scale perturbations associated with tectonics, volcanism, ocean anoxia, and meteor impacts had profound effects on life. This talk will present new results from a multi-disciplinary research approach that integrates micropaleontology, geochemistry, and ecological modelling to provide new insight into community-level ecosystem dynamics of the extinct polar biome.
Short bio
Jennifer Galloway is an Associate Professor at AIAS and Research Scientist at the Geological Survey of Canada. She is a palynologist and field geologist who has conducted over a decade of field work in the High Arctic.
Jennifer Galloway's project at AIAS
What is a Fellows' Seminar?
The AIAS Fellows' Seminar is a session of seminars held by the AIAS fellow or by other speakers proposed by the fellows. In each seminar, one fellow will present and discuss his/her current research and research project, closing off with a question and discussion session.
All seminars are held in English and open to the public. Registration to the seminar is not necessary.