New head of secretariat at AIAS
On 16 August 2021, AIAS welcomes Lotte Holm who will join AIAS as head of secretariat.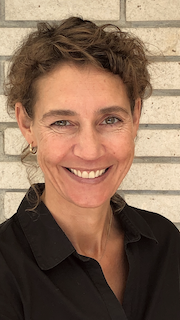 Lotte Holm has more than 15 years of experience working with national and international research environments. She is a familiar face at Aarhus University, arriving at AIAS from a position as an advisor for research, talent development and internationalization in the Dean's Office at the Faculty of Arts.
Before her employment at Aarhus University, she has worked as a programme manager of the Max Weber Postdoctoral Programme at the European University Institute in Florence, Italy. Lotte Holm has an educational background as an anthropologist from Aarhus University.
As a head of secretariat at AIAS, Lotte Holm's primary areas of responsibility will be the daily management of the AIAS administration, advisor to Executive Director Søren Rud Keiding and contributing to the further implementation and development of the new AIAS Strategy for 2020-2028 together with the team at AIAS.
You can reach Lotte Holm via:
Direct: +45 21342914
E-mail: lho@aias.au.dk

Aarhus Institute of Advanced Studies (AIAS)
Høegh-Guldbergs Gade 6B
Building 1632 – Office 101
DK-8000 Aarhus C
Denmark