AIAS Seminar: Bridget Vincent, AIAS Fellow, and Edward Payne, Art History, Aarhus University
Ekphrasis: Encounters between literature and visual arts
Info about event
Time
Monday 30 October 2023,
at 13:15 - 14:30
Location
AIAS, Building 1630 room 301, and online via Zoom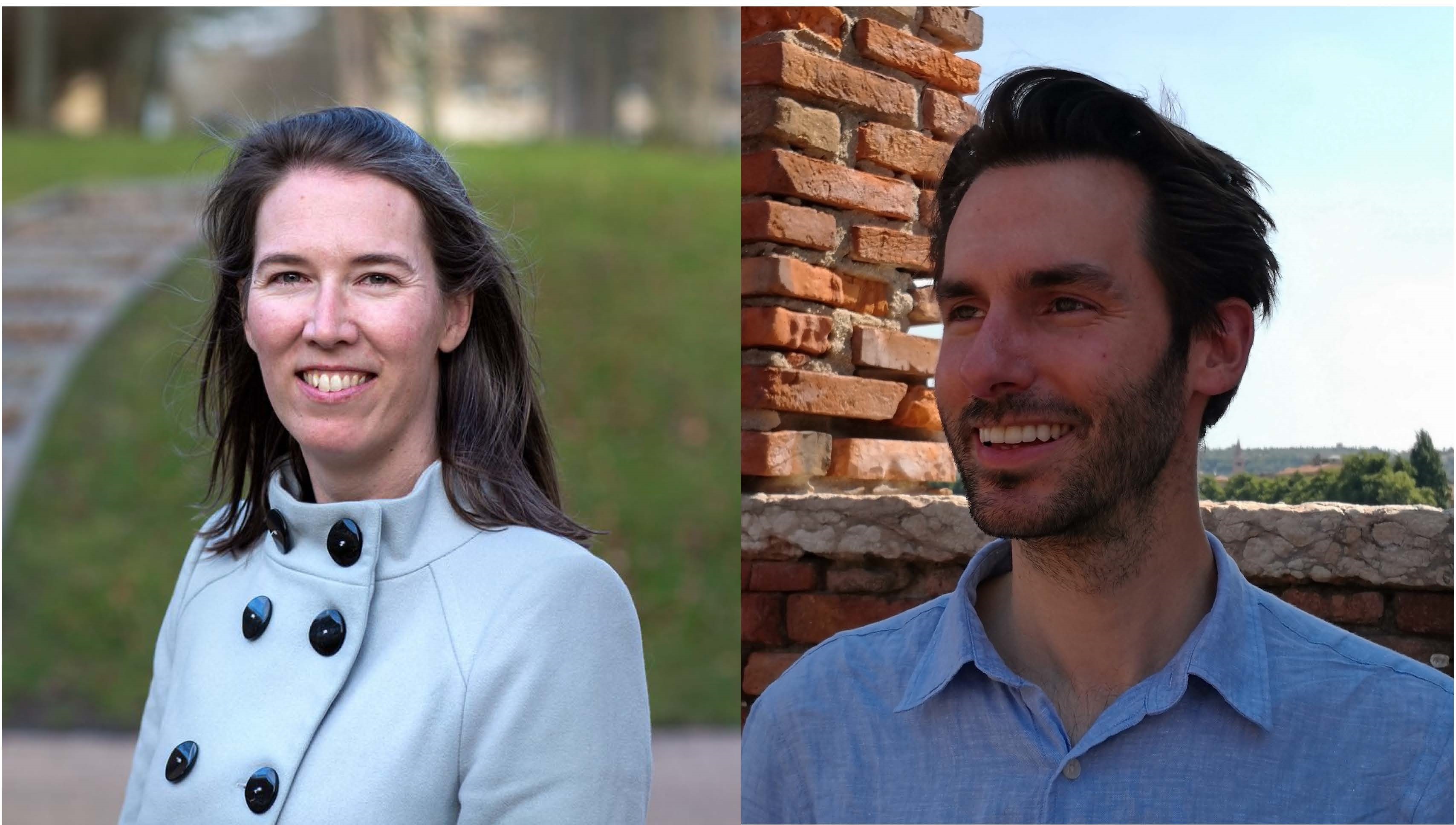 Speakers: Bridget Vincent, AIAS Fellow, and Edward Payne, Associate fellow, Art History and Museology, Aarhus University
Chair: Isabelle Torrance, Professor of Classical Reception in English and Other Modern European Literatures and Cultures, Aarhus University
The seminar is held in-person, but online attendance is possible via: https://aarhusuniversity.zoom.us/j/65173958293
Abstract
This is a cross-disciplinary session devoted to a cross-disciplinary artform: ekphrasis. The term 'ekphrasis' may sound unfamiliar but simply refers to a work of literature which responds to a work of visual art. This category usually denotes poems about paintings (one of the best-known examples is Keats' 'Ode on a Grecian Urn') but includes any form of literary writing reflecting on any form of visual art: a poem about a sculpture instead of a painting (Rilke's 'Archaic Torso of Apollo'); a passage in a novel dilating into an extended description of music (as in Erpenbeck's Kairos or in Forster's Howard's End); or a play about a painting that doesn't exist (Reza's Art); or an experimental novel inspired by an installation (Ravn's De ansatte) or even an opera that puts a Mondrian on the stage in auditory form (Andriessen's 'De Materie').
While ekphrastic writing is ostensibly about the work of visual art at hand, it often ends up being about writing itself – and about the writers themselves. In particular, ekphrasis has a long history of acting as a space in which writers' reflections on other artforms lead to meditations on the artistic and ethical limits of their own representational processes. Edward Payne and Bridget Vincent both explore this artform but work from different disciplinary angles: one from art history, the other from literary studies. The session brings them together through a focus on a particular area of scholarly crossover – the question of how looking itself is bound up with violence. Ekphrasis, being prompted by looking at a visual artwork, is a form necessarily devoted to the act of spectatorship, with all its ethical hazards. Bridget will consider this specific question from the perspective of twentieth-century anglophone poetry, and Edward will approach it via Early Modern and Renaissance painting and its dialogue with verbal forms. Part of the seminar will be devoted to reflection on the relationship between ekphrasis and the interdisciplinarity of the session itself: what happens, we will ask, when the ekphrastic combination of art history and literature is paralleled in the combination of art-historical and literary scholarly methods?
---
Short bio on Bridget Vincent
Bridget Vincent completed a PhD at Cambridge University as a General Sir John Monash Scholar and a McKenzie Postdoctoral Research Fellowship at the University of Melbourne. This was followed by a period as a Postdoctoral Affiliate at Clare Hall, Cambridge, funded by an Endeavour Research Fellowship. She has taught on modern and contemporary literature at the Universities of Cambridge and Nottingham. She has a longstanding interest in the public role of the humanities, and while at the University of Melbourne created a program designed to foster conversations in young people about the civic importance of critical thinking. She has also published literary journalism and op-eds in The Guardian, The Times Higher Education, The Age, Cordite and The Australian Book Review. Her past and current research projects have focused on the specific contributions that literary works, and literary modes of analysis, can make to the interdisciplinary discussion of ethical and political problems. This interest has manifested itself in diverse projects at the intersection of literature and philosophy: work on moral philosophy and post-1950s poetry for her first book Moral Authority in Seamus Heaney and Geoffrey Hill (Oxford University Press, 2022), on public apology in global anglophone literature, on the ethics of attention in modern literature, and on representations of modern ruins in ecological fiction.

Short bio on Edward Payne
Edward Payne's research focuses on the Mediterranean Baroque, in particular the arts and visual culture of Spain and Italy in the sixteenth and seventeenth centuries. He has engaged with a range of topics including violence, skin, sensory perception, caricature, and ugliness. Before coming to Aarhus, Payne taught art history at Durham University, and worked as a curator for six years in the US, UK, and Spain. He has published and organized exhibitions on Jusepe de Ribera, Francisco de Zurbarán, Francisco de Goya, and early modern Spanish drawings. Payne is especially interested in the violent and violated body, which he examined in his Ph.D. thesis on Ribera, and transformed into the volume and exhibition Ribera: Art of Violence, co-curated with Xavier Bray at Dulwich Picture Gallery. With a background in French studies, Payne is fascinated by word-image relations and the intersections between works of art executed in different media. Additionally, he is interested in the reception of the Spanish School in nineteenth-century France and Britain, as well as broader historiographic questions concerning mythmaking and canon building in the early modern Hispanic world. Payne is deeply committed to research-led teaching and teaching-led research, and to exploring the space 'in between' the museum and the university. His research is underpinned by an object-oriented approach, privileging works of art as physical objects, and adopting the practice of 'slow looking'. With Karen-Margrethe Simonsen, Payne co-directs the Center for Early Modern Studies.
---
What is an AIAS Seminar?
The AIAS Seminar is a session of seminars held by the AIAS fellow or by other speakers proposed by the fellows. In each seminar, one fellow will present and discuss his/her current research and research project, closing off with a question and discussion session.
All seminars are held in English.