AIAS Fellows' Seminar: Adeline Masquelier
"Jinnealogies". Spirit Possession, Ecological Memory, and the Burden of the Past in Niger.
Info about event
Time
Monday 8 April 2019,
at 14:15 - 16:00
Location
The AIAS Auditorium, Building 1632, Room 201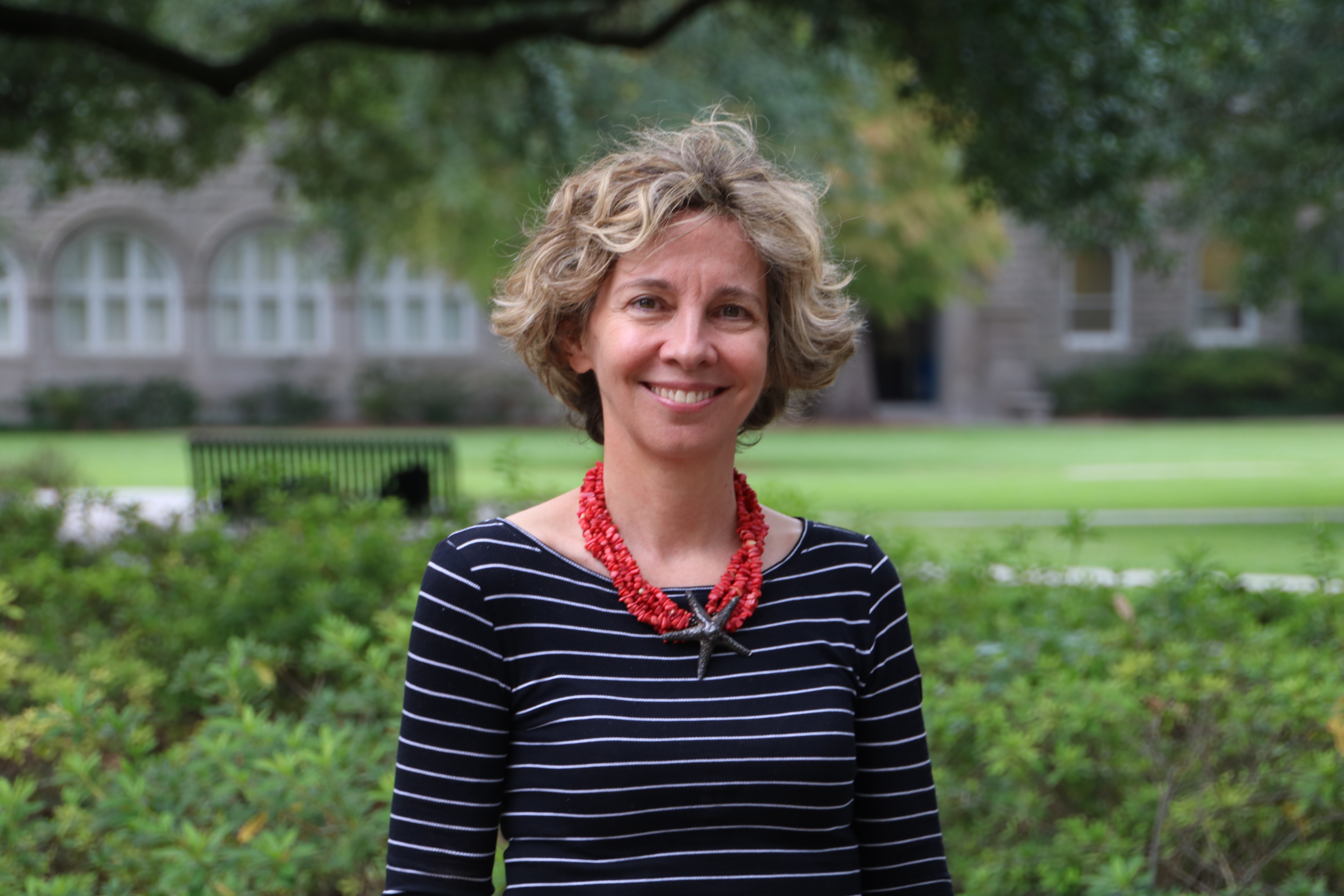 Abstract
Modern schooling supposedly offers a secure path to prosperous futures. When spirits irrupt in classrooms to demand reparations for past harms, however, it is the past, not the future, which they invoke. In Niger spirits possess schoolgirls to narrate ecological damage in a past that is never entirely past. By focusing on schools as staging grounds for historical reckoning, I consider how possession enables silenced histories to resurface while reframing the present in relation to a continually evolving past.
Short bio
Adeline Masquelier is a Professor of Anthropology at Tulane University, USA and a fellow at AIAS from 2018 to 2019. She is the author of Prayer Has Spoiled Everything: Power, Possession, and Identity in an Islamic Town of Niger (2001); Women and Islamic Revival in a West African Town (2009); Fada: Boredom and Belonging in Niger (2019). Masquelier has edited Dirt, Undress, and Difference: Critical Perspectives on the Body's Surface (2005); Muslim Youth and the 9/11 Generation (2016); Critical Terms for the Study of Africa (2018).
Adeline Masquelier's project at AIAS
What is a Fellows' Seminar?
The AIAS Fellows' Seminar is a session of seminars held by the AIAS fellow or by other speakers proposed by the fellows. In each seminar, one fellow will present and discuss his/her current research and research project, closing off with a question and discussion session.
All seminars are held in English and open to the public. Registration to the seminar is not necessary. Read more about the AIAS Fellows' Seminar here.