Aarhus Institute of Advanced Studies receives another large EU Grant of DKK 38 mill
The largest grant given so far to Aarhus University from the European funding programme Horizon 2020 will enrich 77 talented researchers with a fellowship at the Aarhus Institute of Advanced Studies over the next 5 years.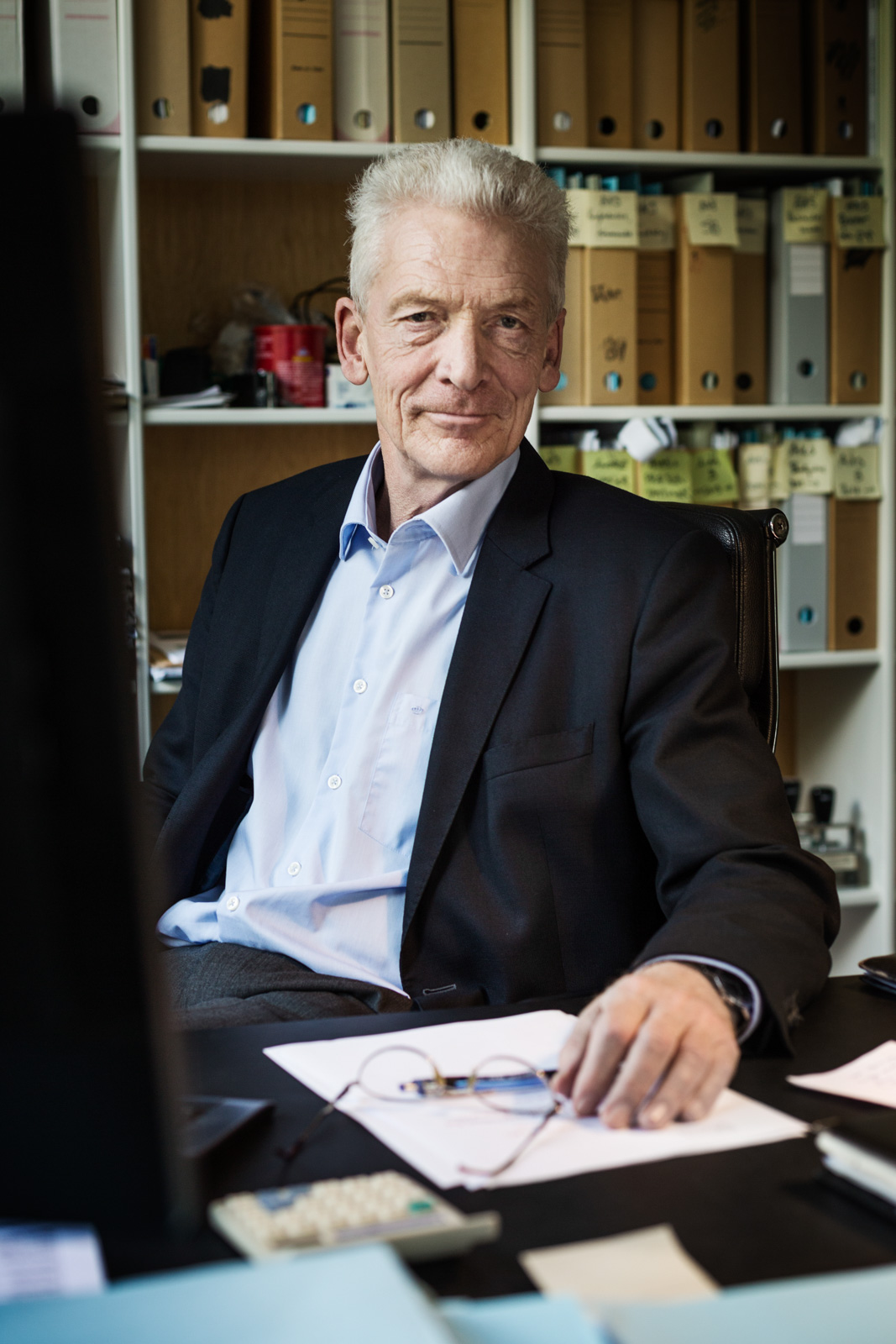 Once more, the Marie Skłodowska-Curie COFUND programme has decided to support the fellowship programme at Aarhus Institute of Advanced Studies (AIAS) with a total of EUR 5 mill (DKK 38 mill) for a five-year period, from 2018-22. The grant comes on top of another huge grant from the EU programme in 2014 of DKK 46 mill, amounting to a total EU contribution of DKK 84 mill since the opening of AIAS in 2013.
Morten Kyndrup, Executive director of AIAS, has received the prestigious grant, and is indeed very pleased.
'For AIAS it is yet again a recognition and a seal of approval of the young institute. With the grant, AIAS receives a new substantial co-funding of the total costs of salaries for researchers over the next five years. To be able to attract two large grants within such a short time span is a credit to the Institute, but also a great achievement for Aarhus University'.
One house, multiple disciplines
The AIAS-COFUND fellowship programme offers researchers from all academic disciplines unique conditions for pursuing their own research projects for a period of time, free from other obligations than exactly their core activity: researching. At the same time, fellows are part of a multidisciplinary environment in which they can exchange projects, ideas and key points with other researchers of the same high level. AIAS houses 34 fellows at any given time.
A worldwide experience with environments similar to this show that different synergy effects will arise, that will later develop into lasting relations and perhaps even formalized collaborations. This has also been the case at AIAS, which was inaugurated only in 2013 and has been up running "full house" since the fall of 2014 – now with 36 'alumni', AIAS Former Fellows.
Global with the local
At AIAS, fellows are both collaborating with local AU researchers of their own discipline, and at the same time part of a multidisciplinary, international environment of excellence at the Institute itself. Some of the AIAS fellows may decide to stay in Aarhus, but most will be engaged other places in the world later in their career. The group of former fellows already counts 36 researchers. From their new places, they will hopefully have lasting, warm relations in Aarhus, but also mutually across the globe AIAS is therefore meant as a long-term investment at the University, and will be of importance for the position of Aarhus University on the mental world map of research. And exactly this position may eventually be of decisive importance for e.g. recruiting researchers and students, for rankings – and finally for attracting grants and creating significant results at Aarhus University.
77 fellowships over the next five years
The first open call for the new AIAS-COFUND Fellowship programme will open early November 2017 with an application deadline in early February 2018. The fellowships are open for application by high-level researchers from across the world, but are also an opportunity for talented former 'local' Asrhus University researchers to return to Denmark from a research stay abroad.
Applying for an AIAS-COFUND fellowship
Read about the AIAS-COFUND Marie Curie fellowships programme, the call and how to apply:
http://aias.au.dk/aias-fellowships/
For further information about the grant
Morten Kyndrup, Executive director and Professor. kyndrup@aias.au.dk
Aarhus Institute of Advanced Studies (AIAS)
Høegh-Guldbergs Gade 6B
DK-8000 Aarhus C
Denmark