AIAS Fellows' Seminar: Mads V. Sørensen, AIAS Fellow
An apple a day keeps the doctor away
Info about event
Time
Monday 2 March 2015,
at 14:15 - 16:00
Location
The AIAS Auditorium, Building 1632, Høegh-Guldbergs Gade 6B, 8000 Aarhus C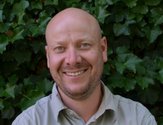 Abstract
Hypertension is an extremely common lifestyle related health problem in the western world. A fruit and vegetable rich diet is associated with a protection against hypertension. One part of the beneficial effect of these dietary elements is their high potassium content. This presentation will relate the responses in the kidney to high potassium intake with a hypertension protective effect.
Short CV
Mads V. Sørensen received his PhD in human physiology at Aarhus University in 2008 and did his post-doctoral research both at AU and abroad at University of Zürich, Switzerland. Currently he is the group leader of a small research group supported by his AIAS-COFUND fellowship and grants from the Lundbeck Foundation. His research focuses on elucidating the molecular mechanisms of regulation of potassium transport processes in the kidneys.
Mads V. Sørensens project at AIAS.
---
What is a Fellows' Seminar?
The AIAS Fellows' Seminar is a session of seminars held by the AIAS fellows or by other speakers proposed by the fellows. In each seminar, one fellow will present and discuss his/her current research and research project, closing off with a question and discussion session.
All seminars are held in English and open to the public. Registration to the seminar is not necessary. Read more about the AIAS Fellows' Seminar here.