First AIAS Associate appointed
AIAS bids its welcome to Keisuke Yonehara from DANDRITE, Aarhus University who is now officially affiliated with AIAS.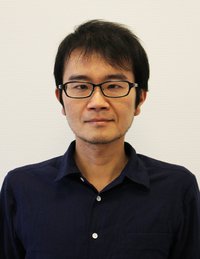 The new 'AIAS Associates' Scheme has been established as a means to provide Aarhus University internationals at a high-level with a formal access and link to the international environment at AIAS. All heads of departments at AU have been informed about the initiative, and have been given the opportunity to suggest relevant candidates for appointment. An AIAS Associate has a privileged access to the facilities at AIAS as well as to take part in both the academic and social events organized at the Institute.
'With the scheme, AIAS wishes to contribute to the offers available for the international community at Aarhus University', says AIAS executive director Morten Kyndrup.
Dr. Keisuke Yonehara
Since February 2015, Dr. Keisuke Yonehara has been an Associate Professor and Group leader at DANDRITE, Aarhus University. His research focuses on the structure, function and development of neural circuits in the visual system. He aims for an understanding of the function of different cell types in neuronal circuits. Furthermore, the aim is to understand the genetic and molecular mechanisms of how those circuits are assembled during development. The methods used include two-photon imaging, electrophysiology, optogenetics, trans-synaptic virus, genetic labeling, molecular biology, genomics and behavioral analysis. Yonehara earned his PhD degree at The Graduate University for Advanced Studies, Okazaki, Japan, where after he held a postdoctoral position at the Friedrich Miescher Institute for Biomedical Research, Basel, Switzerland.
Read more about his research at: http://dandrite.au.dk/people/group-leaders/keisuke-yonehara-group/
Who can become an AIAS Associate?
AIAS offers non-Danish Aarhus University researchers of the highest international level access to the fruitful, international research environment at AIAS through the 'AIAS Associates' scheme. AIAS Associates are officially connected with AIAS, and will enjoy privileged access to the internationally multidisciplinary research environment at AIAS with academic as well as social activities.
Read more about the AIAS Associate Scheme, and how to appoint an Associate at:
http://aias.au.dk/aias-associates/
Contact
Morten Kyndrup, AIAS Executive Director, Professor
kyndrup@aias.au.dk.